MAY 2018 EVENT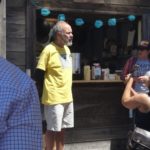 Doug Keegan, head of Santa Cruz County Immigration Project talks to us about how we can support immigrant rights in our community. View more photos in our Facebook album.
FEBRUARY 2017 EVENT
See photos in our Facebook album.
SEPTEMBER 2016 EVENT
See more pictures in our Facebook album.
MAY 2016 EVENT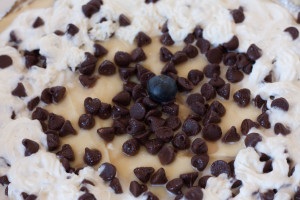 (left) Mina's amazing banana cream pie (below) the poet & pie lover David Allen Sullivan
Lesley makes art!                               Hugs all around.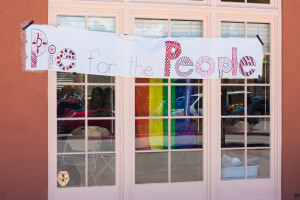 Hey….just making our mark.
FEBRUARY 2016 EVENT
OCTOBER 2015 EVENT
Davenport Resource Center staff with                              Fall flowers.
$1,000 donation.
Our youngest guest and his                          Norma dropped by a homemade tart for donation. 
beautiful mama, maker of amazing
chocolate cream pies!      
Grateful to have Third District Supervisor          Setting up (no sampling happening, of course.)
Ryan Coonerty & daughter
drop by to support. 
MAY 2015 EVENT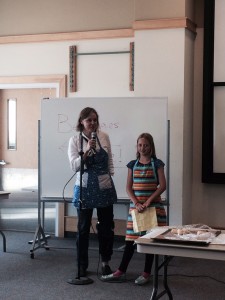 Cherie & Amina share why we chose WomenCare to support.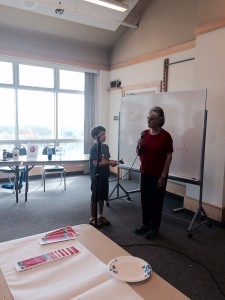 Sasha presents LaVerne, the assistant program director of WomenCare with $1,008.
JANUARY 2015 EVENT